This is a complete guide to MicroBlogging.
If you want to know, Why microblogging is important?
How it can improve your SEO performances and how to use Microblogging to Scale content marketing
You will love this Guide.
Let's get started…
What is a Microblog?
The synonym "Micro" describes the word "tiny",
Blog on the other hand refers to the written content about an event, topic, or situation.
"A microblog is termed an incisive (short) blog post that gets usually short-term interactions to improve engagements".
Such incisive posts can be videos, audio clips, links, images, and infographics, which is the sole purpose of their popularity.
While on the other hand, microblogging is just simply the act of putting it into practice.
Social media platforms like Facebook, Twitter, Instagram, and Pinterest are called microblogging platforms.
As shown below is an example of a micro-posts.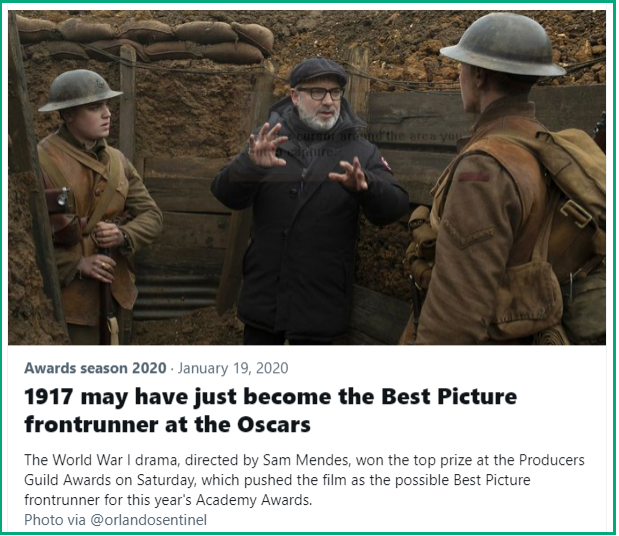 Credits: influencermarketinghub
Why is Microblogging Important?
Backlinko founder "Brian Dean" teamed up with Buzzumo to analyze over 900 million blog form articles.
In the discovery, They revealed Longer form contents get more shared than shorter ones.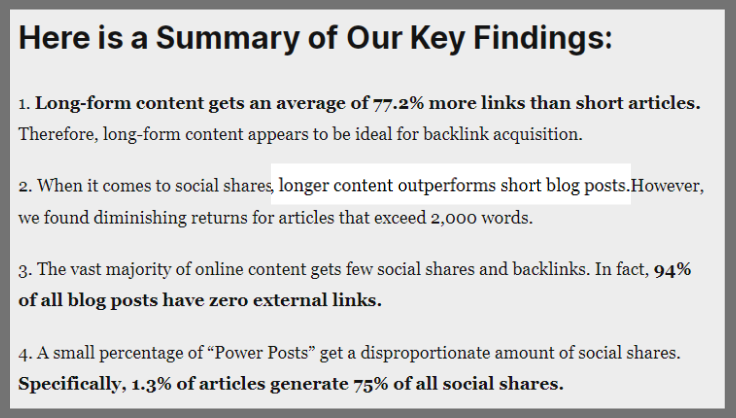 But this aspect is only applicable when it comes to ranking higher on google, as long-form content has been believed to solve searcher intents, more comprehensively enough.
Key takeaway: The longer, the better.
Does that mean long contents are up to the mark? The short answer is "NO"
In fact, most long-form content doesn't perform well than shorter ones.
The success of posts is not determined by their length but by how well it interacts with their audiences.
Most shorter written posts outperform longer ones.
For instances,
Seth Godin is an American pop marketer who gains attraction with his short posts on his blog.
Knowing fully well how longer content plays out well when it comes to getting more shares, but with Seth's blog, the case was the opposite.
One of Seth's earliest posts just 57 words long seems to pretty rank well on Google for the term "but what will I tell others" and other searched results from sites like google books that quote Bible verses are far behind.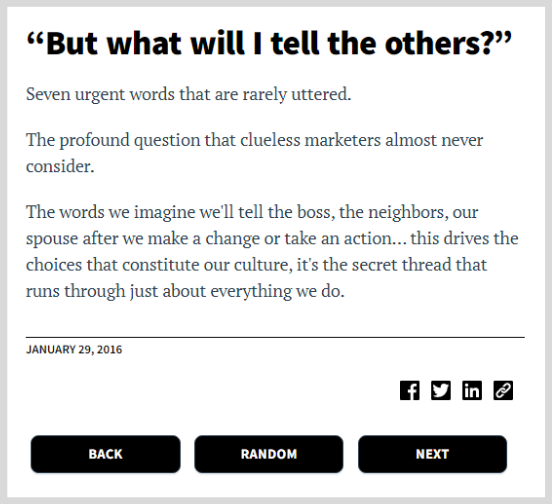 On Google.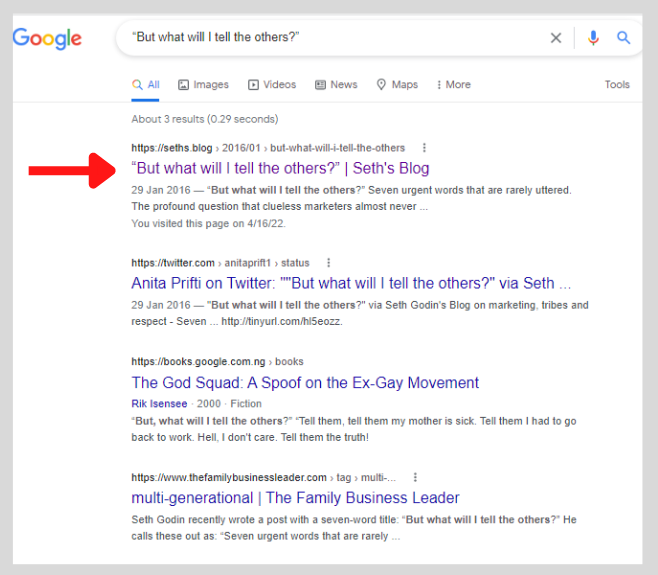 At that time, according to Rob marsh, it got,

Not a bad idea for these short-length posts right?
Another study by contently revealed that 75% of the public usually prefers articles they read to be under 1,000 words. But only 5% prefer articles over 2,000 words, it cites.

In conclusion, shorter articles make it easier for audiences to skim and read, and that is when microblogging plays a vital role in satisfying incisive content.
With Microblogging,
you spend less time developing content
Easy to skim and consume
Fast reading
Mobile responsive
Permits audience interactions
This sole purpose is the reason for their popularity and why they are important.
Types of Microblogging Platforms (most popular).
You must have probably heard a few of them,
Facebook
Instagram
Twitter
TikTok
Tumblr
Pinterest
Linkedin
Reddit
Quora
Youtube
#1. Facebook:
I am not going deeper into what Facebook is all about, but it is the most popular social media platform on the planet and a great feature for Microblogging.
You can create polls, and post pictures, and videos when microblogging with Facebook.
It also allows users to promote their events using Facebook advertising, and allow interactive section in form of comments.
#2. Instagram:
Instagram exists as a form of visual communication within its interface, allowing users to post short clips videos, reels, and images including over 2,2oo word captions to describe the purpose of the posts.
Many micro-influencers and content creators are leveraging it by creating visually appealing content that suits the mind of their audiences.
And most businesses use it as a great option to give their brand and business more awareness by leveraging hashtags and exploring pages, etc.
#3. Twitter:
In short forms "tweets" as the name implies, allow users to share content in form of 280 characters long.
It is predominantly the most popular microblogging platform you could ever find on planets.
One most interesting things about it are that it shows a list of trending topics in your country you can hop on or tweet about, which is a Goldmine for Microblogging.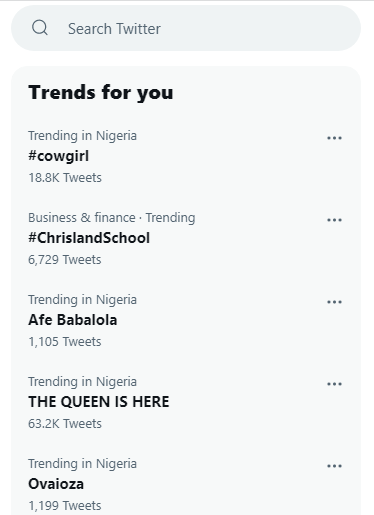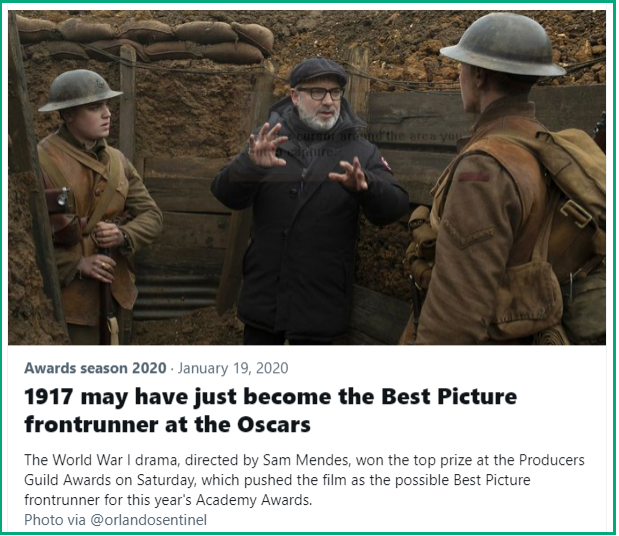 #4. TikTok:
Unlike the above-mentioned 3, TikTok only allows you to share 15 min long video content only.
Due to the rising popularity of this platform, many users & celebrities are leveraging them.
If short clips videos are your choice of interest & what your audience would love to see, then TikTok should be an option for microblogging in video format.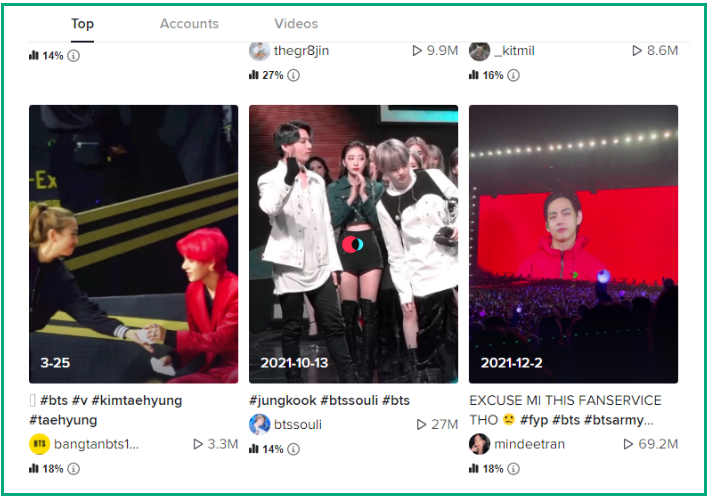 #5. Tumblr:
As of April 2020, statistics estimated that over 496 million blogs are present on Tumblr, a great platform for microbloggers.
you can post videos, texts, GIFS, images,mp3 files, and more.
Cool feature: it allows you to post links from your traditional blog posts and interact with users within the platform.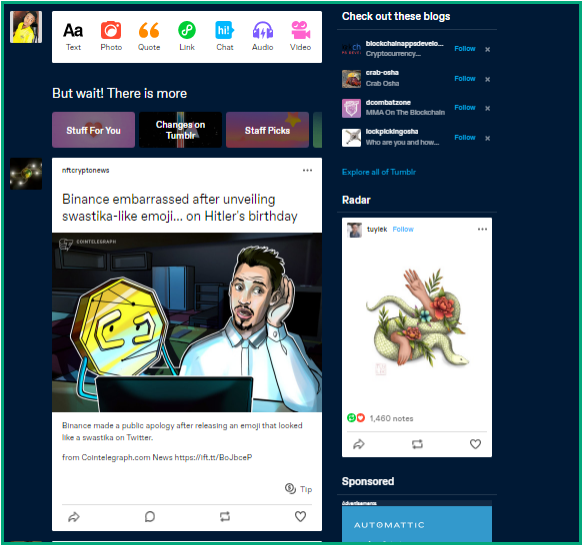 #6. Pinterest:
Unlike Instagram, Pinterest is 100% visual.
And it is a visual discovery engine where users find ideas in form of pins, and a collection of these pins are called a board.
In the early days of Pinterest, content like recipes, home ideas, and style inspiration in form of pins are dominating these platforms.
Not until other microbloggers in other niches realized Pinterest is also a great way to get their content out, and it is also visually appealing.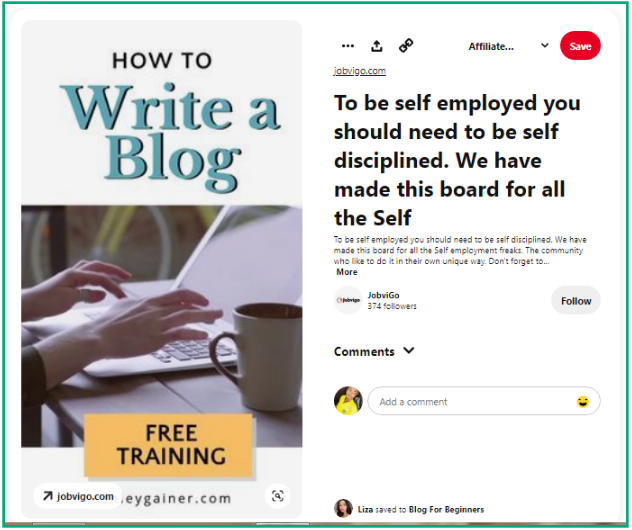 #7. Linkedin:
LinkedIn is a professional network and social media platform where you can find the right skill sets and jobs, and generate relationships with professionals in your area of specialty.
A professional linked-in profile can connect you with more opportunities in your niche or area of specialty.
But with all these ton features, it is a great platform to engage in microblogging.
You can share a photo, video, polls, links, or an event on your profiles where your audiences can connect with you. And all these practices can be shown on your profile under "Activity."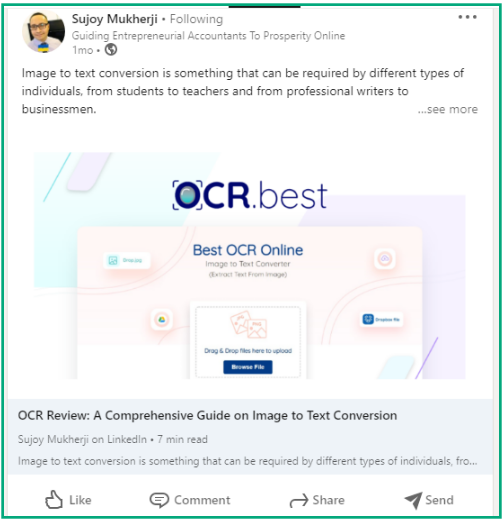 #8. Reddit:
What makes Reddit special is that it is designed like a group of forums where you can share insights on any topic on the planet.
Which is the main sole purpose of its existence. Each topic has a subsectional part where they are gathered as Subreddits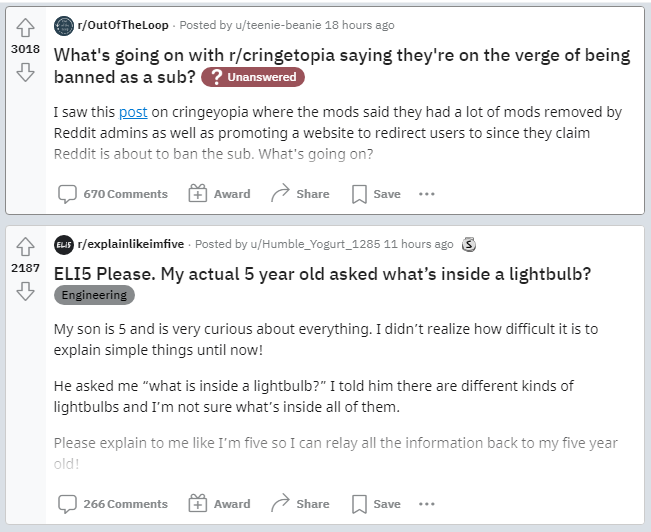 Terms of microblogging can be great for audience interactions, trending & controversial topics, and a great place to source for new and upcoming trends in your market.
I would say, "if you ain't blogging on Reddit, you're missing out of the blue".
To reap its benefits…… I would say, you must read the terms and conditions policy of each subreddits you find yourself in.
#9. Quora:
Quora is a question & answers forum where your potential audiences/customers share information on any topic around the sun, which most can't be found on google search.
Most microbloggers and Marketers know this is a great tool to deep into the minds of their unseen customers.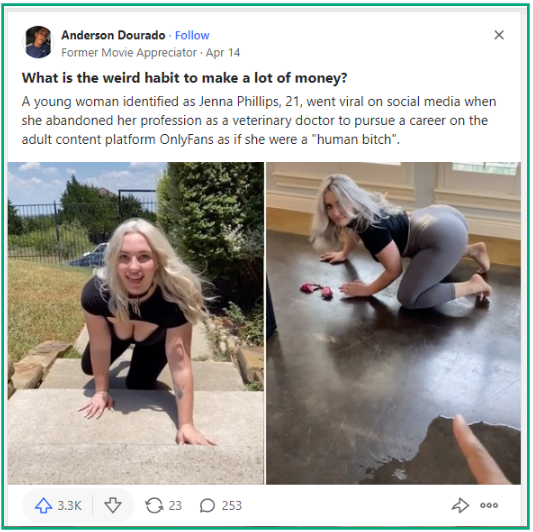 Microblogging For SEO.
Getting your posts on the Google first page results involves a lot of SEO metrics.
Bloggers/SEO experts know this.
To get a sweet spot on Google's first page, your content needs to be better than what ranking there.
The misconception: make your posts 2x longer than what ranking on the first page (The longer, the better).
No doubt, Longer form content ranks better on google.
This practice is just one piece of the puzzle, regardless of other SEO tactics & still doesn't guarantee that you get that sweet spot on Google.
yea?
Imagine spending tons of hours/research drafting content only to find out, it is buried down on the google 6th page.
It probably wasn't even indexed…..which is every blogger's nightmare.
Not until a case study by cognitive SEO was conducted which was solely based on 2 preferences for this purpose.
(a) Correlation between domain authority and engagements (average high shares, comments, and likes rise in proportion with the authority of the website).
(b) Correlation between short-form contents and first-page google ranks with social activities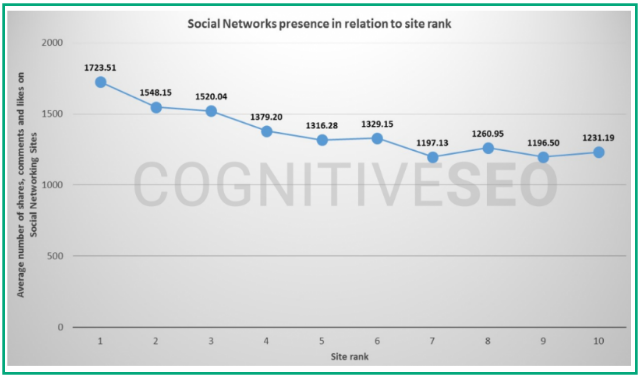 Thanks to this research study shorter stories now tend to outrank longer ones.
SEJ also confirmed the correlation between social signals and google ranking.
Enough of all these theories and let's see real-life studies that match this study.
One of those household name I mentioned earlier, was Seth's Godin blog which ranks no.1 for this keyword "But what will I tell others" which is a 44words post.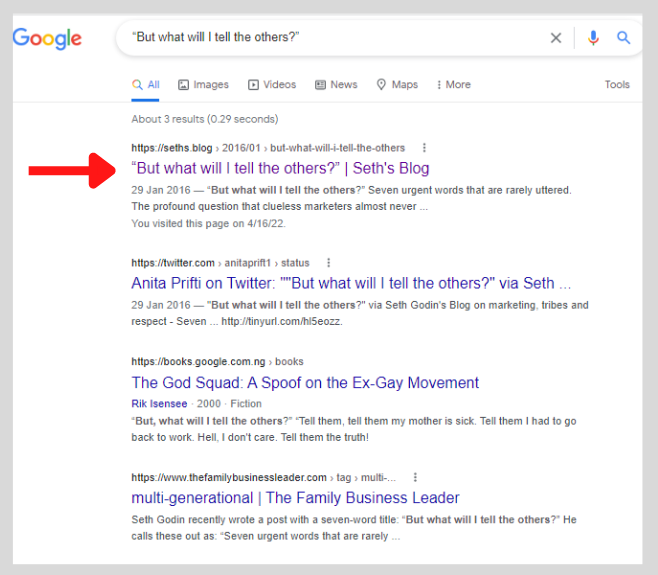 It gots?

32 retweets,
50 likes on Twitter,
199 likes between google plus & Facebook
206 LinkedIn shares.
But we are not Seth, and the questions come into play.
Q- Does this work for everyone?

Absolutely not……
In the early days, Google also confirmed it.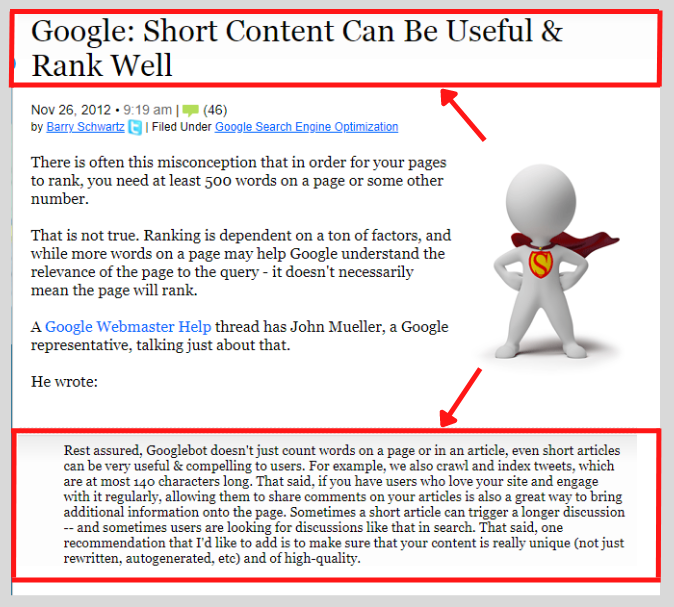 In summary,
Google doesn't put more weight on word count but the bots are more concerned about the value, quality & uniqueness of the content.
Even though longer articles tend to provide more room for real Information, shorter articles still stand a chance too in the eyes of Google.
The co-existence of Microblogging isn't part of SEO activities, BUT when combined with SEO, results are exceptionally good.
So how you leverage this for yourself is what leads us to the next sections.
Keep reading…
Microblogging For  Content Marketing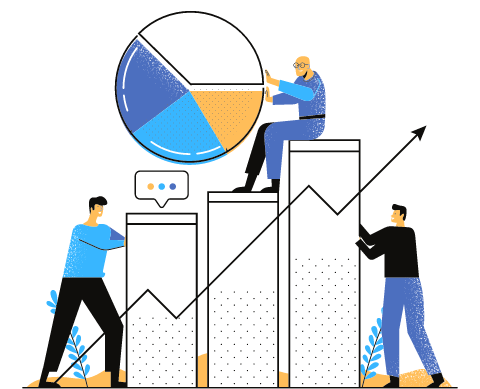 Unlike traditional blogging, microblogging can get you a decent amount of traffic to any sites you linked it to.
and it is an effective way of leveraging content marketing.
With microblogging, you can double down to different content formats that are crushing it right now.
Vlogging: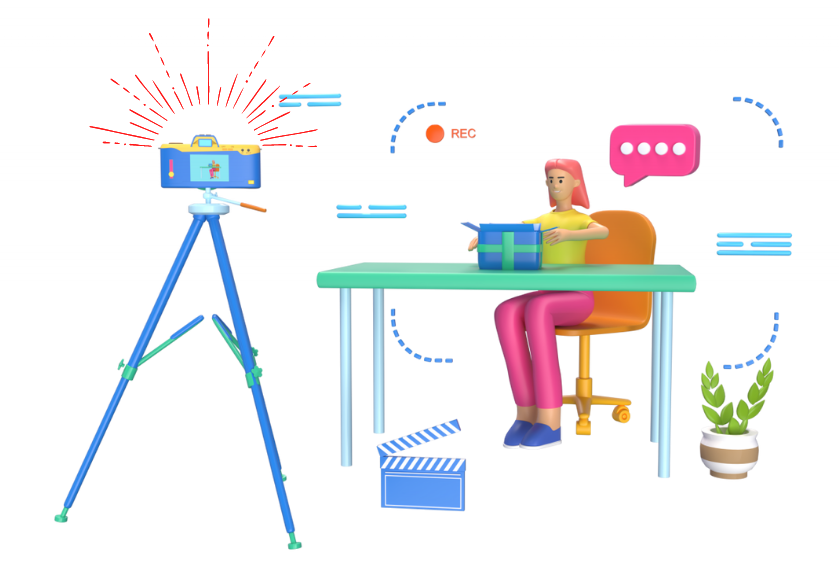 This is the future of content marketing and microblogging.
38% of business owners leverage video content as a  form of marketing
while 72% of customers prefer videos over text-based content
well said!
So if you want to scale your microblogging business, double down to vlogging.
It doesn't matter which platforms you should start with, be it Facebook, youtube Instagram…
They all have their scaling things up
Pro Tips: leverage as much as you can
Microblogging Sites To Drive Traffic To Your Blog
You can take information that you have created, such as articles and videos, and then post them to these sites to gain more readers and potential customers to your sites in alliance with SEO.
These microblogging sites are SEO-friendly and have a great impact on the growth of your blog/website.
This section will be covering those microblogging sites you can use to achieve that.
Twitter:
Domain Authority: 89 (ahrefs)
Cool Feature: Twitter Trends
Twitter trends are a goldmine for microblogging, it shows you lists of trending topics around the sun in your country.
Once there is a trend, there is more audience to fish out.
Most big brands make use of this opportunity and join the conversations on this trend.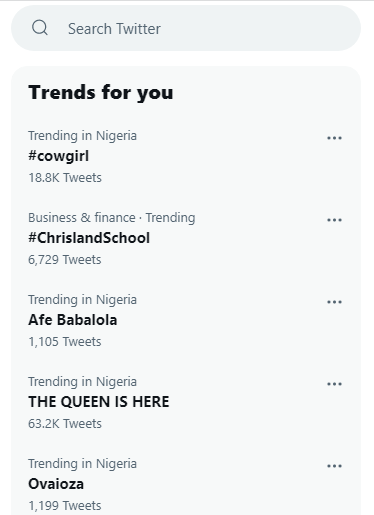 Just create content around these trends and chances are you get an opportunity for your brand to hit the face of potential customers.
It doesn't necessarily have to be around your niche, but if it closes…then it is better
You just have to be strategic about it.
E.g trends on motorcycle accidents to be a perfect fit for a brand that sells/repairs motorcycles.
2. Linked-in
Domain Authority:98
Linkedin is pretty much SEO friendly and most microbloggers leverage it by getting their content on google's first page which results in more traffic.
Higher rankings, more traffic.
Due to its high domain authority, you can publish informative content and you get a chance to claim google's first-page spot.
as shown in a profile ranking for an affiliate keyword "secret email system review"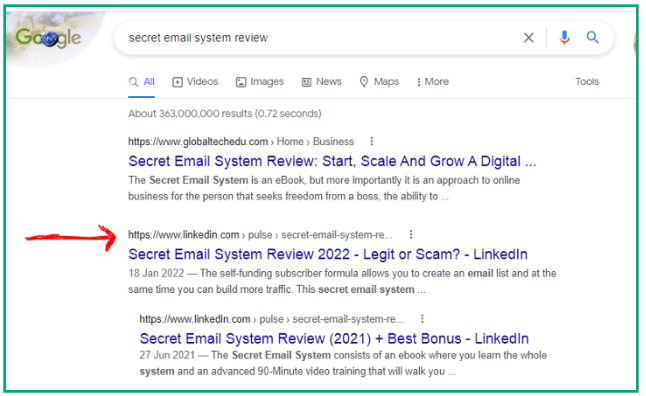 To get started sign up on LinkedIn and start PUBLISHING articles….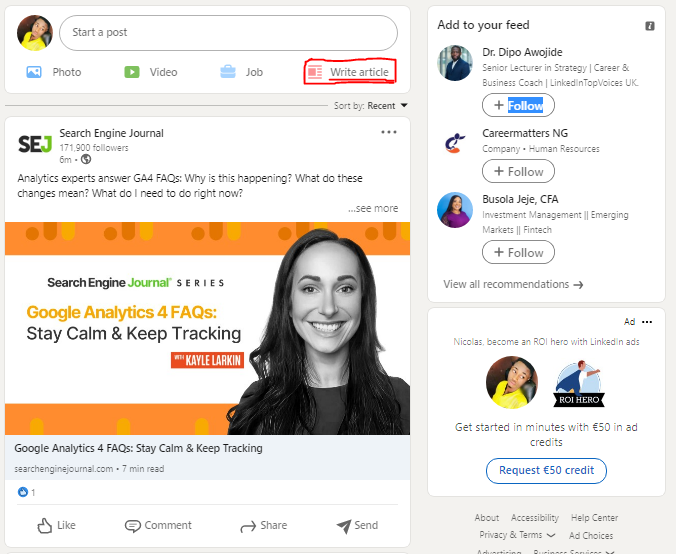 Pro tip: ranking on google with LinkedIn still involves the same SEO practices as that of traditional blogging,
To get a chance, you must have some knowledge about optimizing posts for SEO.
3. Quora:
Domain Authority:91 (According to Ahrefs)
Cool Feature: Quora space
Quora is a question and answers forum where a lot of users discuss topics that may not be found on google.
Cool facts, it is SEO-friendly.
With a lot of topics around the sun to cover, quora Q&A is usually found on google searches.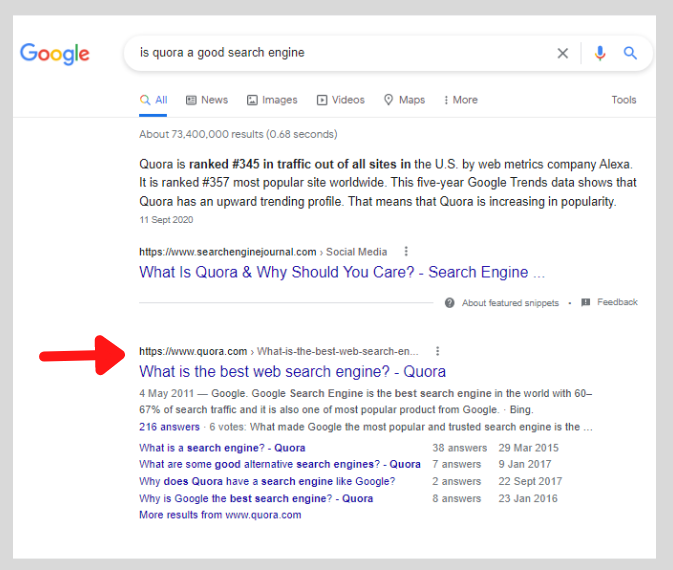 Shown below are samples of quora answers getting massive traffic from google.
To begin with, sign up on quora and join topics related to your business and start answering questions.
If that question answered is a google search term and it is ranked for it, your answers get more views.
Key takeaway: you can create a space in your niche and start microblogging.
e.g if you are in the internet marketing niche, a good example of space is shown below.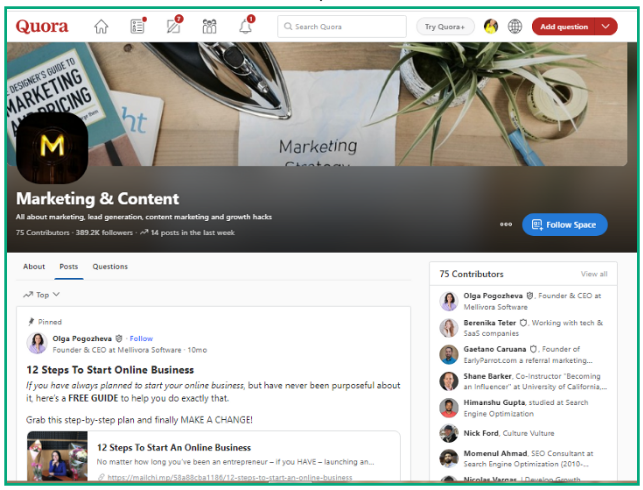 4. Medium
Domain Authority:94 (According to Ahrefs)
Cool Feature: Email Marketing & Medium partner program
Medium is a publishing platform where content writers can post written content around any topic.
It is a great platform for bloggers who doesn't have time to manage a blog and also a perfect fit for microbloggers.
Cool facts!!
It is free & SEO-friendly.
Sign up and start writing and you get a chance to hit google search results.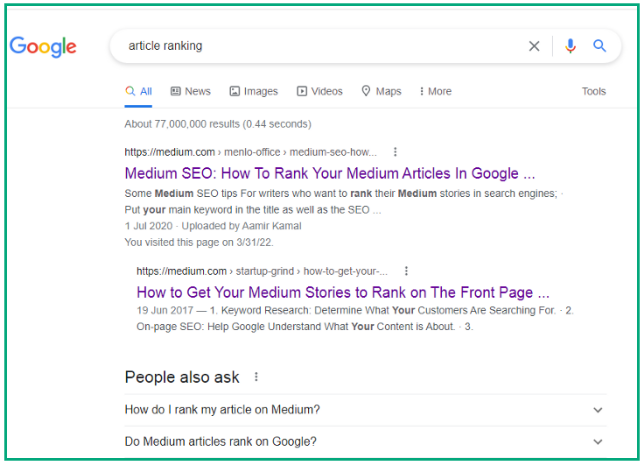 The medium partner program is where you earn for writing on medium.
So if you are looking for a way to monetize your microblogging business, the medium should be your no.1 choice.

As shown below, Medium makes it easy for creators to collect their reader's emails for follow-ups.
unlike other platforms that don't permit this, which is a goldmine for scaling your written content business.
If you already have a loyal following, you can also import them on medium.
5. Reddit
Domain Authority: 95 (According to Ahrefs)
Cool Feature: Sub-reddits
On Quora, it is called a "space"
On Reddit, it is called a "Subreddits"

Unlike Quora which is an information-sharing platform, Reddit exposes gives room for more discussion & news aggregated.
Microblogging vs Blogging: Which pays off?
Every blogger knows this!!
To rank on google with a traditional blog post, you need to
Find keywords to target,
Optimize that page for search intents,
Create epic contents
Internal linking
Craft captivating Headlines etc
This is just one piece of the puzzle as there are other google ranking factors you also need to consider.
With all these practices and your article still doesn't rank for your keywords is a Huge pain.
No wonder, Lots of bloggers tend to give up in the long run.
With Microblogging, the reverse is the case.
While most bloggers are considering these practices on their blogs, microbloggers are only focused on one thing.
Which is "creating content at scale"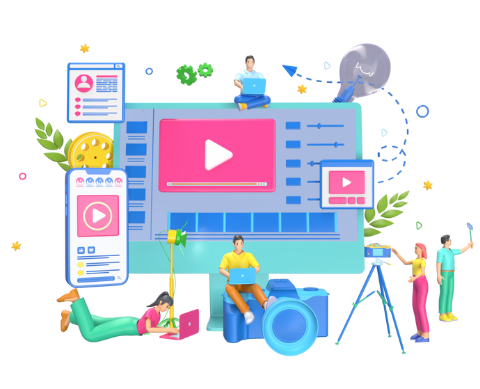 Blogging takes a significant amount of time and energy, while microblogging doesn't
But truth be told.
Both blogging and social media pay off in the long run
Now the question is "which is good for my business"?
The answer is to "choose what are bests for your Customers" or "better still invest in both"
For example,
CNBC is a press release site that focuses on news related to stocks, finance, and businesses.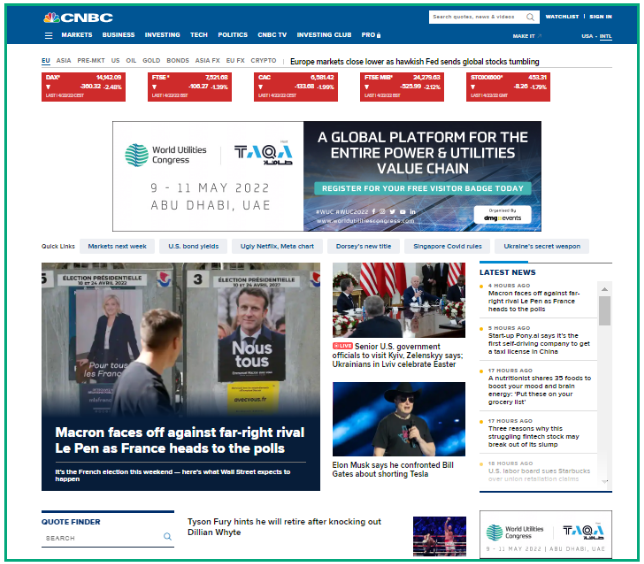 They know the perfect way to get their fresh press release article to reach out to millions of people within a twink of an eye is through social media.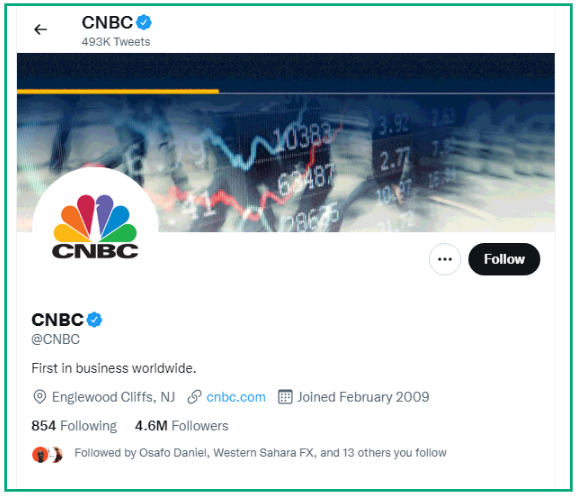 Unlike newspapers, shows, and Tv, social media platforms are the easiest and fastest way to get cover news events news agencies might not cover.
So they spent more time microblogging on these social media platforms.
While on the other hand "Ahrefs".
A SAAS (software as a service) company that creates online SEO tools, they make their revenue anytime users pay to access their tools for their business, which they become their paying customers.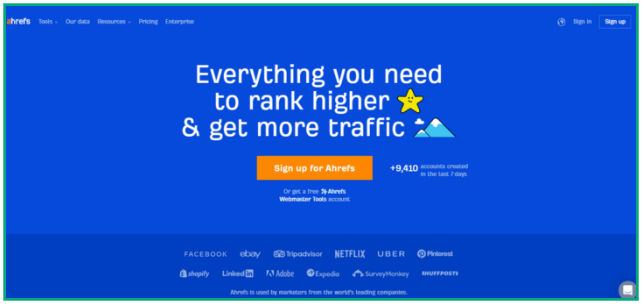 They know most of their customers are SEO specialists, marketers, bloggers, or any user interested in SEO for their websites can be seen on google.
So they have a blog section on their websites that is optimized around keywords their potential customers could easily locate.
So they rank for keywords like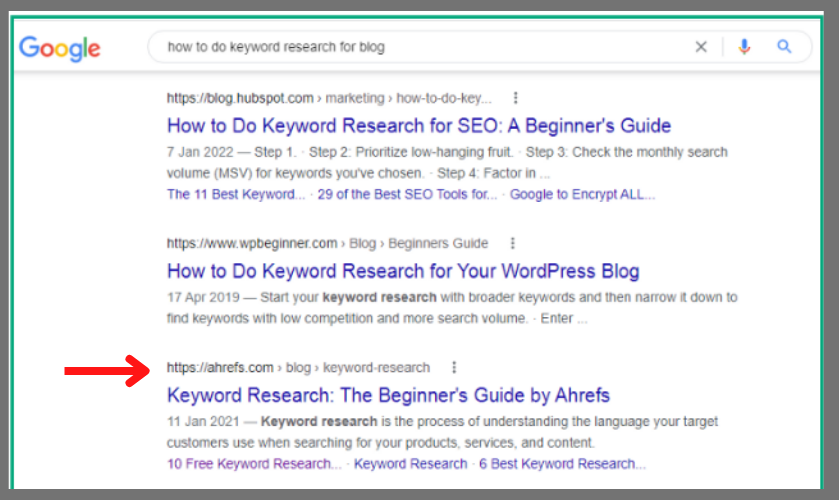 and add a link pointing to their tool on their websites from their article.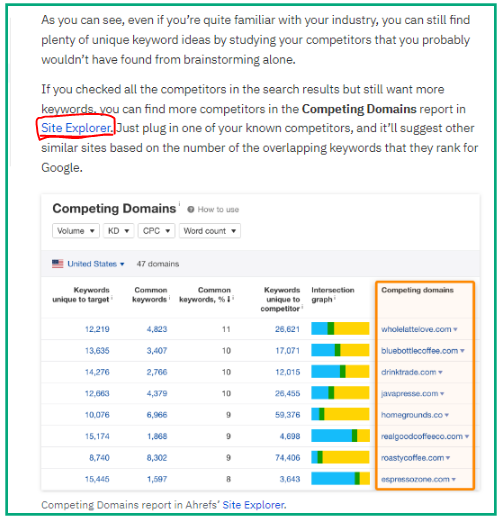 So what ever plan best suits your marketing campaign for your business is what you should spend time on.
The Difference Between Microblogging and Blogging?
The differences between blogging and microblogging vary among these categories.
Platforms:
To start your microblogging journey, you mostly rely on a vast variety of different social networks from your audience's perspective.
Platforms like Facebook, Instagram, Pinterest, etc.
But for traditional blogging, you don't rely on all these social networks.
You choose a platform to create your blog on (Wix, Squarespace, WordPress), etc.
and get a domain and hosting to kick things off.
Content-type:
With blogging your content types are always in written formats and usually lengthy for SEO best practices.
But microblogging is way different. Short-form content and content types can be in,
Videos
Written
images
Gifs
Live videos, reels, etc.
Tools:
Every social media platform has one thing in common.
The more likes and comments, and shares (engagements) your content has, the more the algorithm boosts it to more audiences.
This is one built-in feature for every social platform.
Microbloggers just need that captivating content that can strike in these engagements.
In other words, you may need certain tools that can kick things off. E.g canva for creating nice images.
But all these tools are optional, With blogging being exceptional.
There are some necessary tools you need to pay for before you start your blogging business and if you ain't paying, then you shouldn't be blogging. domain and hosting are part of them.
SEO practices:
SEO practices like Link building, On-page SEO, and Technical SEO are not easy tasks to do.
But to get your content in Google, you need to have all these SEO practices into play which is huge tons of work, and requires some level of expertise.
On the other hand, with Microblogging. You publish and then BOOM…… and the algorithm of the platforms does the work.
This makes it easy for microbloggers to produce content on the scale.
Content Marketing:
Most bloggers know publishing your content is not a way to scale your online business.
That is why they spend 20% of their time creating content and 80% promoting the heck out of it.
That is where content marketing comes into play.
With Blogging, you can share your content through
Email marketing
SEO
social networks and forums.
With microblogging, your content distribution depends upon, how well your followers (audiences) interact with your posts and also social engagements signals like, shares, likes, interactions within the posts, etc
How to Start Microblogging.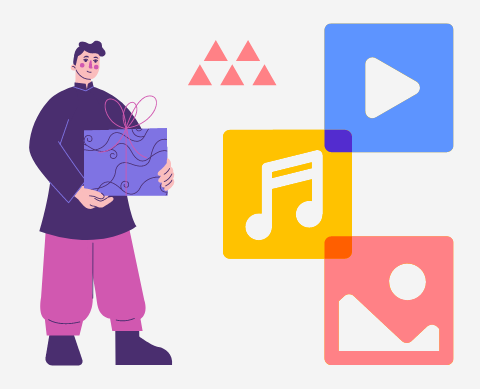 choose a niche for your business
choose the right platform to start microblogging
Build your profile
plan and maintain your content strategy
grow your audiences by posting captivating content related to your business
monetize your profile (affiliate marketing, sponsored posts, brand shoutouts).
Why Microblogging is Becoming Popular?
The demand for fresh content is tremendously high and there are no other options to bests satisfy this demand than leveraging Microblogging.
So yes, Microblogging will always become popular due to the fast delivery of fresh content distribution on the scale.
Now It's Your Turn
So I hoped you enjoyed this epic guide to kickstart your microblogging journey.
Now I wanna hear from you,
Which of these microblogging  platforms are you getting started with
Or, is there anything I didn't mention in this guide?
Lemme know by dropping your comments.
I will see you there…..