I'll be honest.
There is no one-size-fits-all answer when it comes to how much Nigerian bloggers earn.
The blogging landscape is vast and diverse, and earnings vary significantly depending on a blogger's level of experience and success in the industry.
After studying numerous bloggers who have managed to generate a decent income through their blogs, I've come to realize that there is a wide range of earnings across the board.
It's worth noting that these successful bloggers may not necessarily be the well-known household names you typically find when searching for the "Richest Nigerian Bloggers" on Google.
And of course, you know what I'm talking about, Household names like:
Linda Ikeji
Makinde Azeez
Uche Eze Pedro
and Jide Ogunsanya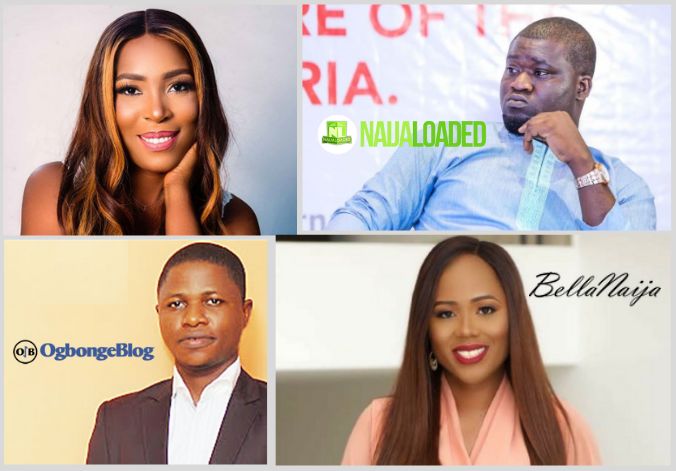 These bloggers have come a long way from being average Nigerians who blogged as a hobby to becoming some of the most notable bloggers in the country, earning astonishing six-figure incomes online.
However, one significant factor that is common among them is their extensive experience in the blogging world.
Comparing their success with that of new bloggers in today's rapidly expanding blogosphere wouldn't be fair, as they have been blogging for a considerable number of years as were able to transition from writers to business owners who have numerous employees.
When we look at statistics related to bloggers who have just started their journey, it's important to acknowledge that the success of those who have been blogging for a decade or more is influenced by their experience and being early adopters of the blogging space.
And that is because Not all writers can transition to business owners but they can also make some decent money blogging as well.
And now, let's get back to the main story.
How Much Does A Blogger Earn In Nigeria?
Three years ago, I was just like you, searching Google for answers to the question, "How much does a blogger earn in Nigeria?" But the truth is, there's no one-size-fits-all answer to this query.
When I delved into statistics, I found that answers were often based on estimates without genuine proof.

Though they can be realistic but not every blogger makes as huge as $45000/month, especially Nigerian bloggers.
The reality is, you can never know the exact earnings of a Nigerian blogger unless they willingly share that information.
The blogging industry in Nigeria has become a lucrative endeavor, and some bloggers even make over $300,000 per month.
Many of these successful bloggers started from scratch and worked hard to achieve their current status.
My blog you are reading is getting 536 clicks from Google every month.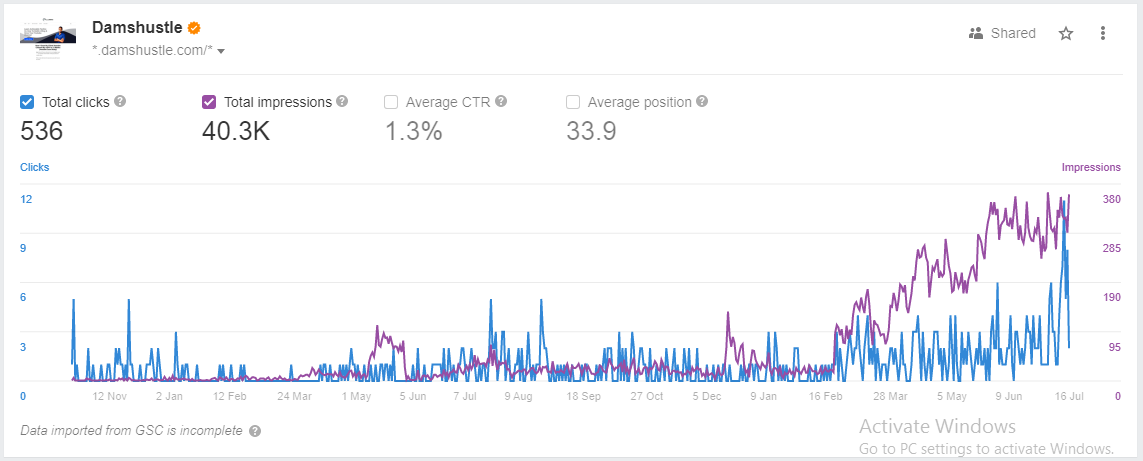 Seems small? but with this little traffic, I was still able to make $15 from my referral, which is 0.5% from $300 promoting sproutgigs in one of my articles before it went down.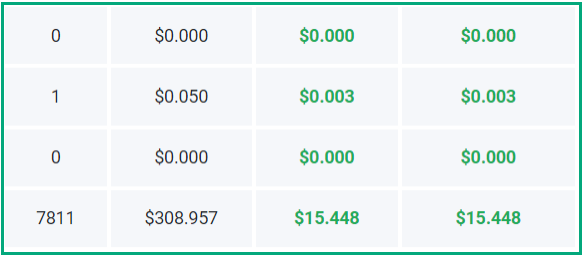 Made my first $100 promoting Bluehost.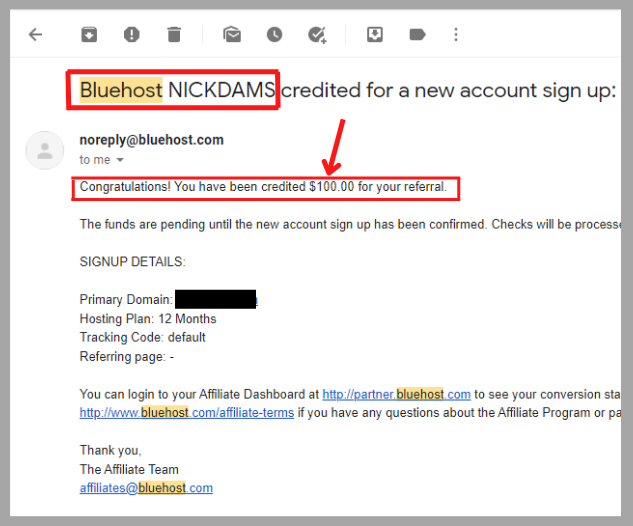 Now imagine those blogs getting a decent amount of traffic every month.
While some bloggers within my traffic range earn as much as $0 and some cents from ads networks.
Take a look at how much I was able to make with the traffic from AdSense on my blog.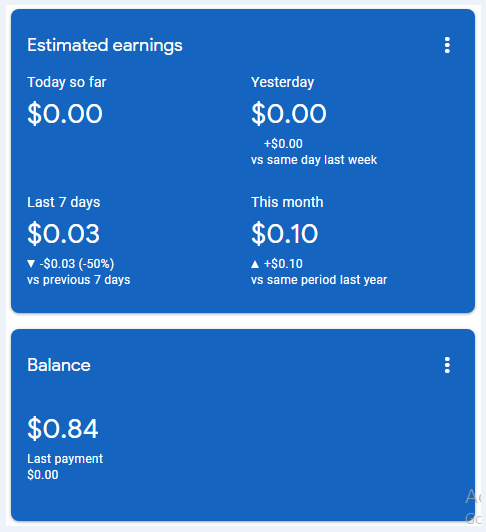 Not even up to a Dollar. What Does This tell us?
The success of a blog is dependent on its traffic estimation and its quality.
The more traffic your blog gets, the more monetization streams you get exposed to and the more money you can make.
Let's Talk about Sources of Blogger Income In Nigeria
Advertisements:
Displaying ads on their blogs through advertising networks like Google AdSense or direct partnerships with brands can be a significant revenue stream for bloggers.
Income from ads depends on the blog's traffic and the relevancy of the ads to the audience.
Sponsored Content:
Nigerian Bloggers also earn money through collaborations with brands to create sponsored posts and reviews. These partnerships can be quite lucrative, particularly for bloggers with a large and engaged following.
Affiliate Marketing:
Bloggers promote products or services through affiliate links, earning a commission on sales made through their unique referral links.
Digital Products:
Some bloggers create and sell digital products like e-books, online courses, or premium content to their audience, providing an additional income stream.
Events and Public Speaking:
Established bloggers may get invited to events as speakers or influencers, earning fees for their presence and expertise.
Top 5 Successful Bloggers In Nigeria You Can Follow
After observing the earnings of Nigerian bloggers from their blogs, I discovered a wide variation in their income levels.
It's worth noting that many of these bloggers that I look up to are making impressive sums ranging from five to six figures.
Interestingly, most of them are not prominently featured on mass media sites, yet they have made significant contributions to the blogging industry in Nigeria.
Shamsudeen Adeshokan:
For months, I've been keeping an eye on Shamsudeen, a Nigerian blogger whose blogging journey fascinates me.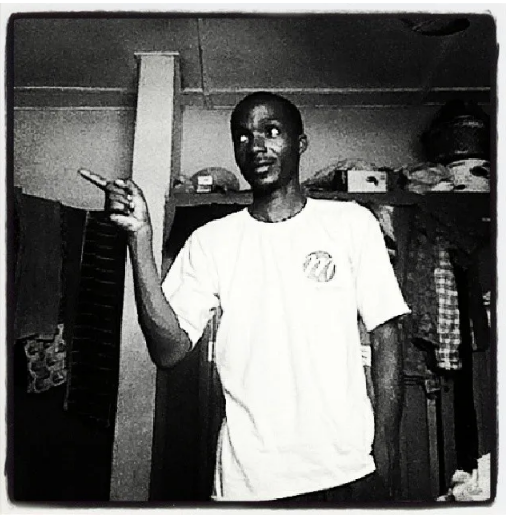 Shamsudeen is not as famous as bloggers like Linda Ikeji or Makinde, but he has a unique story.
He started his blogging adventure back in 2012 and faced some challenges while trying to find his path in the blogging world.
Eventually, he founded "Cyber-naira," a blogging resource center that helps beginners make money through blogging.
Today, Cyber-naira is one of the most successful Nigerian blogs you can find on the internet that teaches blogging.
What makes Shamsudeen stand out as a successful blogger is his belief that offering services in gigs, like freelancing for dollars, isn't the ultimate path to financial freedom.
He disagrees with the notion of spending countless hours working for others, akin to a 9-to-5 job online.
Instead, he was on the lookout for a passionate and passive income stream that he could pursue.
Fortunately, he stumbled upon blogging through a weekly publication called "Success Digest Extra" by Dr. Sunny Ojeabgase, recommended by a friend.
This discovery completely transformed his career, leading him to become a full-time affiliate marketer through blogging.
If you're interested in learning more from him, Shamsudeen offers a blogging course worth checking out.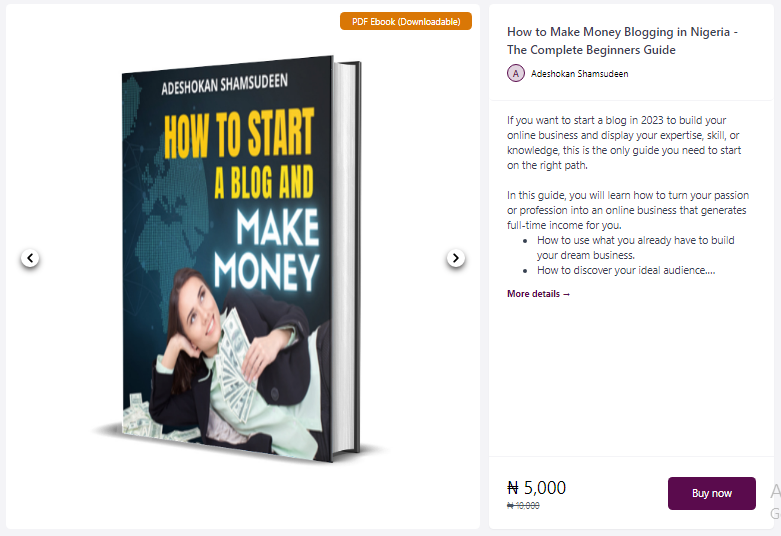 Prosper Noah: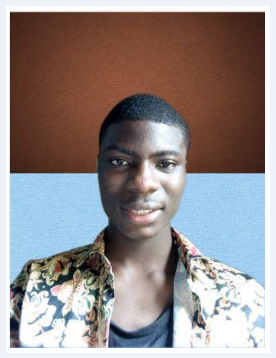 Prosper Noah is a successful blogger, earning a substantial six-figure income. However, unlike many others, he doesn't flaunt flashy things or post about an extravagant lifestyle.
That's simply not his personality, and such behavior wouldn't necessarily help you become a better blogger either.
Since 2016, Prosper Noah has been an active part of the blogging world, and he has achieved considerable success.
He owns two blogs: "properNoah," where he shares freelancing tips and ways to make money online in Nigeria, and "Tipsonblogging," where he imparts strategies to make money through blogging.
Prosper Noah's blogging approach is highly sought after, especially by beginners interested in blogging.
His tactics are not only effective but also practical, which is why many people want to take his course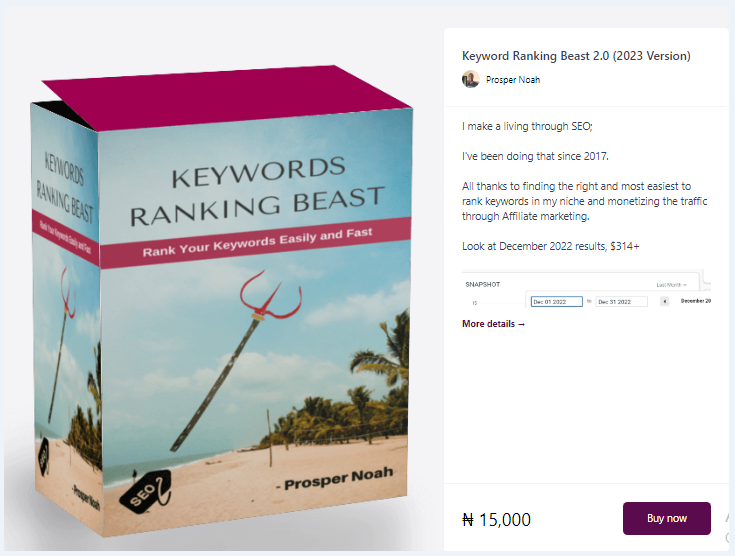 For those familiar with blogging, they understand the significance of keyword research.
Prosper Noah's exceptional skills in keyword research enabled his blog to swiftly rank on page 1 for certain keywords, leading to early success in affiliate marketing.
Aspiring bloggers are drawn to his method and often seek his services to discover easy-to-rank keywords for their blogs.
If you would like to learn More from Prosper, You can check him out on Facebook. and His Keyword Research course
Isuamfon Offion: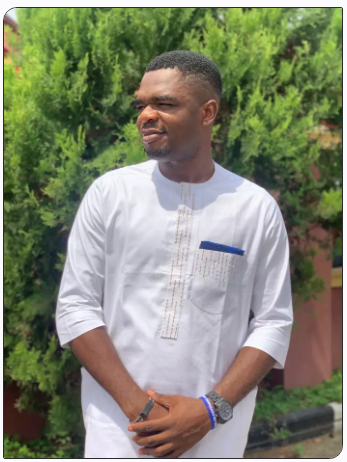 Introducing Isuamfon: a multi-talented individual who wears the hats of a digital marketer, blogger, and loving father.
In early 2019, Isuamfon took the plunge and launched his blog, aspiring to turn it into a passive full-time income stream.
The remarkable part is that his perseverance paid off in the long run.
With a wealth of experience spanning over 5 years in the industry, Isuamfon achieved an impressive milestone by surpassing the six-figure mark as a blogger.
Hailing from Nigeria, his blog stands out as an authoritative platform that delves into topics such as affiliate marketing, making money online in Nigeria, and digital marketing.
When it comes to blogging, Isuamfon stands out as a seasoned expert who truly knows the ins and outs of the craft.
If you find his personality and blogging approach appealing, you may want to explore his blogging training and glean valuable insights from his expertise.
Emmanuel Emenike: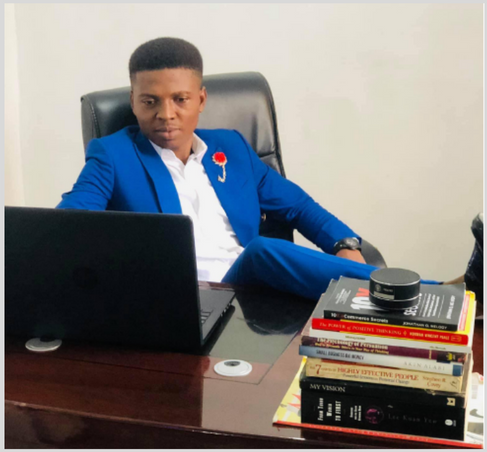 Allow me to introduce Emmanuel, a digital marketing consultant and the visionary behind Enterpreneurbuinessblog.
In 2019, he was honored with the prestigious title of "Blogger of the Year" at the Global Excellence in Marketing Awards held in the US.
Furthermore, his influence in the digital realm earned him a spot on Statusbrew's list of "100 Social Media Influencers to Follow" for the year 2018/2019.
If you ever follow Emmanuel Emenike on Facebook, trust me, you will be marveled at his post and give you case studies on why you should start a blog.
When it comes to how much does a blogger earn in Nigeria?
Emmanuel grew his blog from zero to over $3k/month (learn more).
If you're interested in learning more from him, Emmanuel Emenike offers a blogging course worth checking out.
Nick Dams: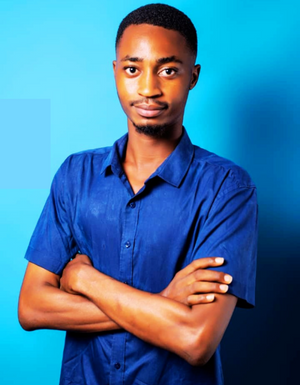 Greetings! I'm Nick Dams.
Although I don't currently label myself as a 6-figure blogger, my expertise and experience in the blogging world have enabled me to achieve remarkable growth for my client's website, reaching an impressive 6,000 pageviews within just one year of blogging.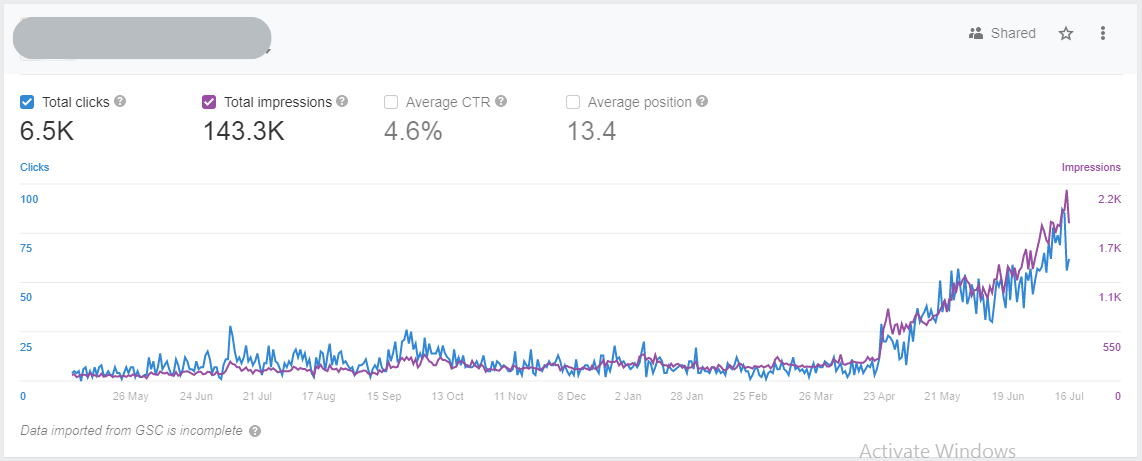 As a result, I've caught the attention of other high-influencer bloggers, putting me on their watchlist.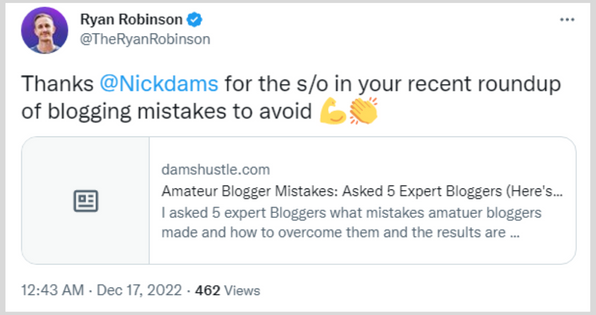 If you're interested in learning more about me, feel free to follow me on Twitter.
Does Blogging Pay In Nigeria?
Yes, blogging can be a profitable venture in Nigeria, as it offers opportunities to monetize through advertising, sponsored content, affiliate marketing, and other revenue streams. However, success depends on content quality, audience engagement, and effective marketing strategies.
How much can I earn from blogging in Nigeria?
The potential earnings from blogging in Nigeria can vary significantly and depend on various factors such as the quality of your content, the size and engagement of your audience, the niche you focus on, and your ability to monetize effectively.
Some successful Nigerian bloggers have reported earning substantial incomes, ranging from a few hundred to several thousand dollars per month. However, it's important to note that blogging success is not guaranteed, and it may take time and effort to build a profitable blog.
Rounding Up?
Typically, Nigerian bloggers generate an average monthly income ranging from $1,000 to $10,000 primarily through their main focus on affiliate marketing. Additionally, they also earn from other sources like advertisements and sponsorship deals.
If you have a genuine interest in making money through blogging, it is wise to consider following any of these five successful Nigerian bloggers mentioned above.
These individuals are more likely to respond to your messages and offer support to help you achieve success as a blogger, unlike some well-known figures who may not be as accessible or willing to provide assistance.