Nick Dams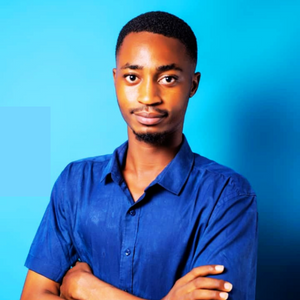 Nick Dams is a visionary creator with a passion for guiding individuals toward successful blogging and YouTube businesses.
With the right tips, tactics, and strategies, Nick is dedicated to helping you achieve your desired results and focus on what really matters.
How I Got Started
It all began in 2019, during the Global pandemic, when Nick found himself spending endless hours online trying to find a way to make money online.
A roommate introduced him to a site where he could get paid for writing articles, and Nick realized the vast potential of making money online.
He joined the trend and made his first $17.36 in his first month, with $26.04 the following month.
But when the writing sites made drastic changes that didn't go in his favor, Nick began searching for other writing platforms that would pay him to write.
He joined writing-related online groups and discovered the world of blogging, which led to the creation of his very own blog, damshustle.
As he learned more about the industry, Nick realized the importance of SEO in achieving success with his blog.
He took things slow and learned as much as he could, eventually getting his website to the top of Google.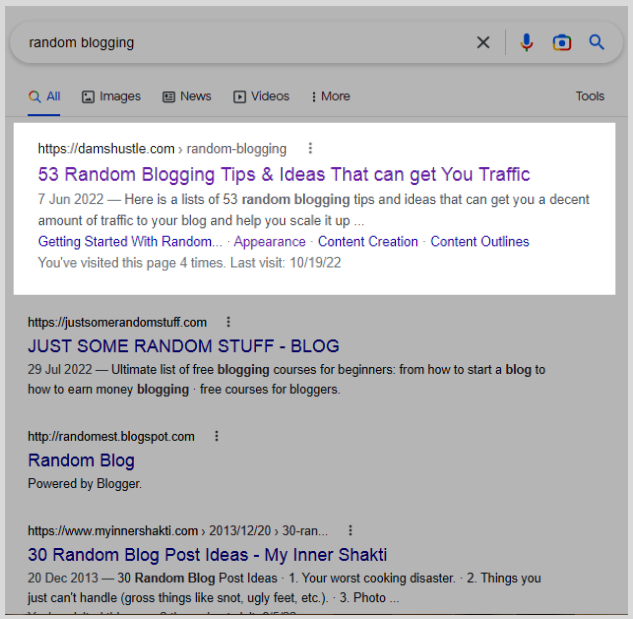 Later on, The may 2021 Google core updates affected Nick's blog negatively, taking his growing blog from 300 visitors per day to zero.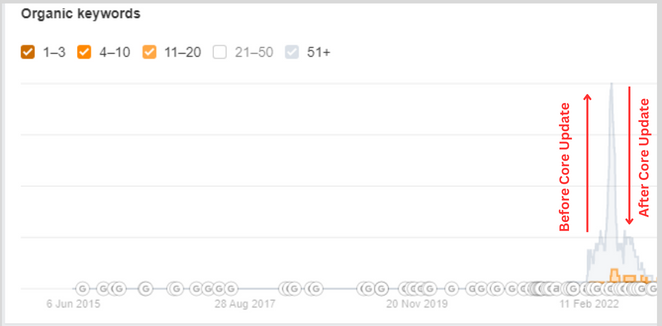 Nick was faced with the tough decision of either abandoning his blog and starting anew on a different domain or exploring other business models and concentrating solely on his YouTube channel.
However, Nick was driven by his desire to impart his knowledge to individuals who were seeking to establish and expand their blogs.
He couldn't achieve this if his website couldn't recover from the Google core updates.
Determined to keep his promise, Nick made a pledge to himself to do whatever it takes to revive his website.
After months of thorough research, numerous trials, and extensive testing, he was finally able to overcome the obstacle after a year.
Why Should You Listen To Nick
Now, Nick is not here to boast about his accomplishments or call himself a guru because he is on his way to making his first 5 to 6 figures.
But his strategies and techniques have put him ahead of many high-profile business enthusiasts and well-known content creators.
Thanks @Nickdams for the s/o in your recent roundup of blogging mistakes to avoid 💪👏 https://t.co/V7XESw7aS1

— Ryan Robinson (@TheRyanRobinson) December 16, 2022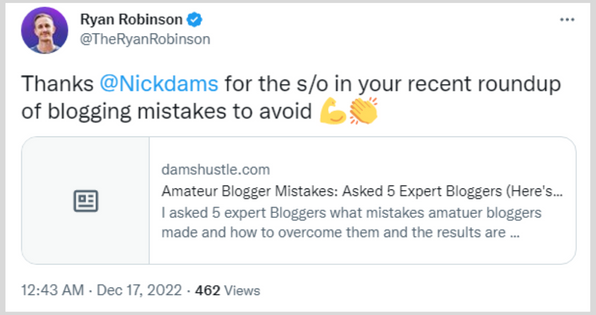 He has increased his client's blog traffic from zero to over 2k visits in less than 3 months.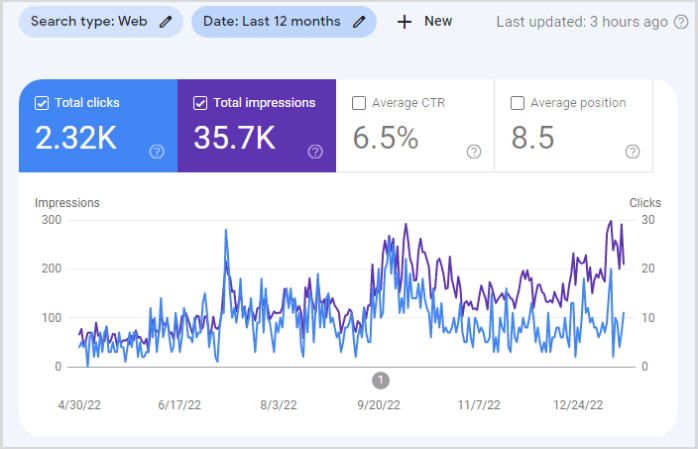 And increased their overall YouTube channel by 150% in less than 12 weeks.
Before.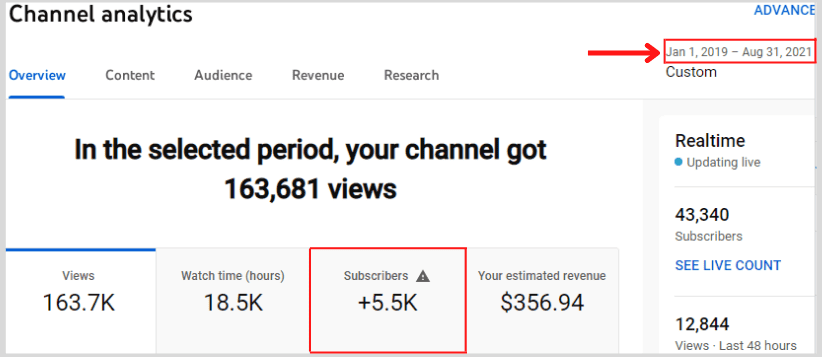 After I came on board.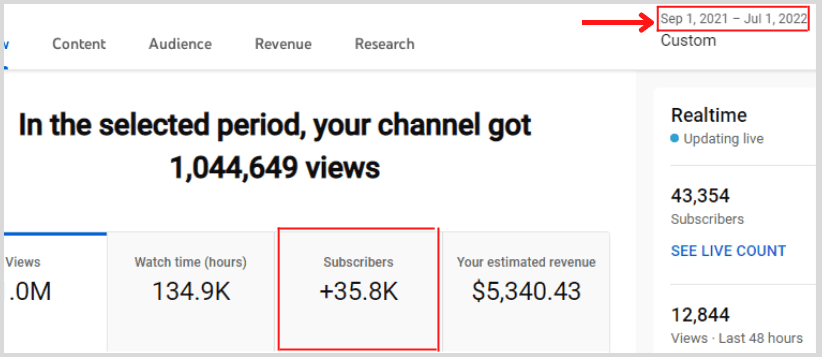 With his expertise, Nick went from being a mere SEO editor at Western Sahara Investments to a full-time CMO.
And now, he's sharing all of his experience and knowledge on his blog in his free time.
Still, Have Questions?
Thanks for taking the time to read this! If you have any other questions, reach out to me using my contact us button and also find me on Facebook or add @nickdams on Twitter.