if you're interested in making some subsequent amount of money by just spending a fraction of your time on the internet performing unlimited tasks,
Then picoworkers should be your choice of option. 
I suggest you read till the very end of this article as I assure you if you follow these processes,
You will be making your first guaranteed $100 online by performing these simple tasks am about to share with you.
As it will also guide you through the processes,
and in addition share with you actual bonus tips on how you can scale your earnings using these methods no other blogs or websites may not actually expatiate on.
So it is important you keep to the end,
If so let's begin.
Before we proceed I would like to share with you the following requirements needed to get this done.
A desktop computer/mobile phone with a good internet connection as it usually works on any device.

No startup funds are required, as it is free for registration.

A fraction of your time is needed.

Any form of receiving funds be it PayPal, or any cryptocurrency wallet.

And lastly, a valid active email address will be required for a successful sign-up process
note: if you don't have a cryptocurrency wallet and you want to create one, I recommend you create one here on coinbase
What Is Picoworkers?
Picoworkers is a micro-working website marketplace that pays users like me and you who are interested in making money online by performing some simple tasks online.
These tasks usually take about 2 mins or less of our time from the sellers without having to meet them.
Unlike other micro working freelance websites,
Picoworkers is one of those fast-growing websites where you get paid in minutes,
as much as you complete some minor tasks which you are likely to earn up to 20$ per hour, so simple.
Why Picoworkers
As a newbie in this make-money-online category who intends to get paid using your smartphones without paying a dime,
Then Picoworkers is the best place for you.
According to Similarweb traffic statistical data,
Picoworkers is the no. 10 most popular website with over 2.21Miliion visitors per month.
no doubts, let have a look.
Picoworkers Task: How To Earn
Just in a couple of minutes, you are likely to earn a little as 2$ to 5$, after each completed task. 
$2 may be quite a token but it is definitely worth the time spent,
so don't feel sad.
On Picoworkers, there are tons of tasks to be completed a day which are usually up to 50+ depending on how serious you put in the work or depends on your working schedule.
In response to that,
These tasks are so simple to the extent that a 14-year-old kid with full access to the internet can actually begin.
Then you too can possibly apply this technique and start making money for yourself in the comfort of your home.
So then let's proceed,
knowing fully well, that your journey of making money online using Picoworkers has just begun,
I insist you need to understand the basic reasons behind task creation on picoworkers, and how it came and was executed.
These picoworker's tasks are usually in two stages.
The employer stage and,
The worker's stage.
The employer stage:
They are individuals like you and me who needed particular tasks to be done by some large amount of people.
So they come on to Picoworkers and sign up with a seller intent and create a job ( task needed to be done by a large number of people) at a fixed price stated.
Just think of it as a normal business routine,
They pay workers to execute given tasks for them.
The worker's stage:
These are users like you and me with the intention of making money on this platform who signed in as a worker and perform the tasks posted by the employers,
and you earn after a task has been completed successfully.
NOTE: once this job or task has been completed, the employer makes a review on it before payment could be confirmed.
stated below are some of the following tasks that are found on websites like Picoworkers, they are,
online surveys

signing up to other existing platforms required by the employers.

commenting or sharing a YouTube video and more.
How To Make Your First $100 Online With Picoworkers With These Simple Step by Step Process
To get started,
Below are simple steps to follow as I guide you through the process of making your first money online on Picoworkers.
#STEP 1: Create an account on Picoworkers
To get started click here to sign up for an account and get a $2 start-up bonus as you will be redirected to the homepage where you locate the sign-up icon to create an account.
Fill in the required information.
verify your account with an active email address and come back to step 2 of this article.
#STEP 2: select your mode of payment.
After a successful registration using your email address,
You will be directed to fill in your required payment form, see the image attached below.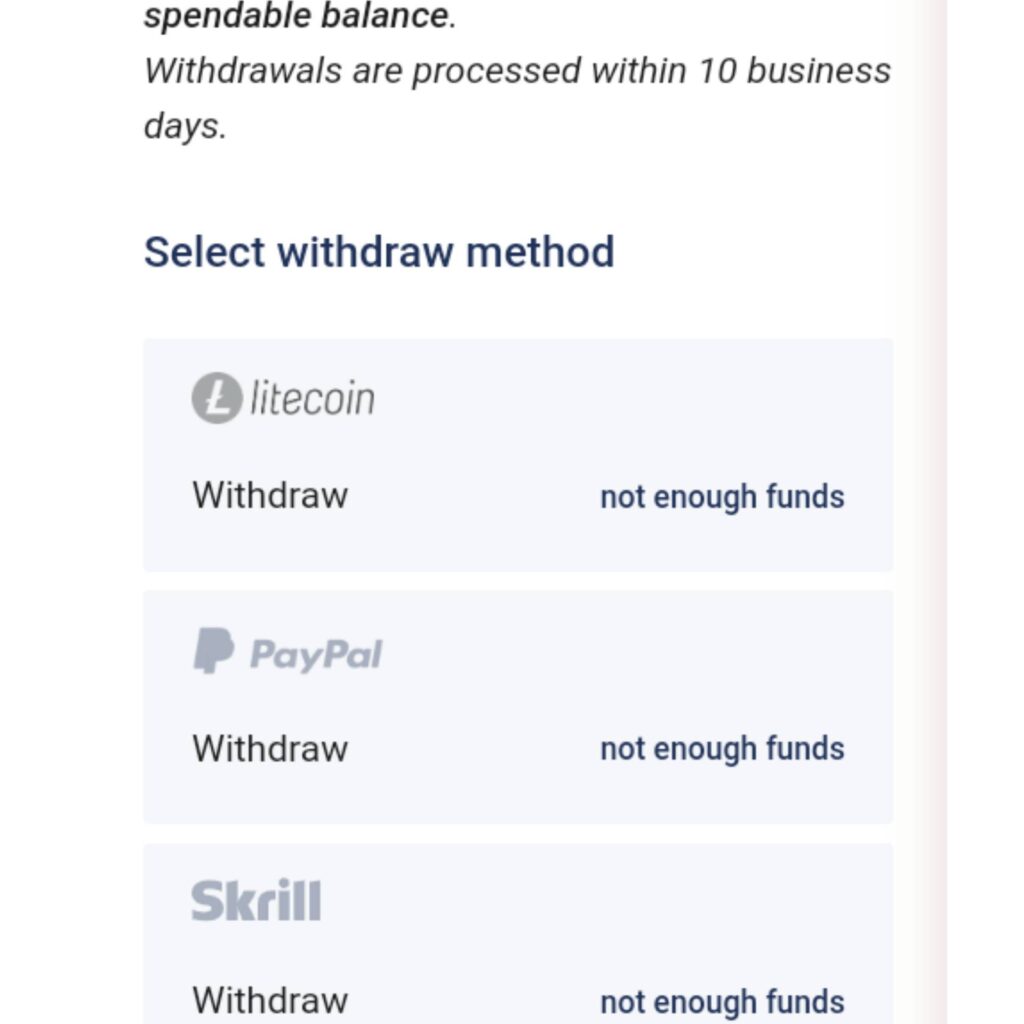 you can choose any of the following payment methods that suit you best.
#STEP 3: Find jobs section on picoworkers websites
After successful completion of the following steps 1&2,
You will be directed to your homepage or dashboard menu where the following options are located in the image attached below.
On your dashboard locate Find jobs.
You will see subcategories under it which are,
1) job levels
2) category
3) payment( very important!!!!!)
4) Location
5) Emp stats.
Option 1:this gives you the opportunity to Select the job level of your choice.
Option 2: choose the categories of the job you intend to do, I suggest you choose jobs within the 1$ to 2$ for faster results.
Option 3: the most important part of this website is where you get paid for each completed task performed by you.
Option 4: This gives you the chance of choosing jobs within a specific price range.
Option 5: there are some jobs performed by individuals from a specific region or location, so it is required to do jobs within your region if possible.
Choosing a location for a job might sound cool but it is not necessarily a must.
Option 6: Empts.stats
#STEP 4: Locate option 3 and choose Job ranges to their max, the default is usually at $1.5
To earn up to 30$-60$ in one hour as I do, you select a price range of 3$ and apply.
#STEP 5: Apply and start Earning
After step 4, you will be given some tasks to do within the price range as shown in step 4.
After choosing the job you will be given a description of what to do before you can start earning.
NOTE: To place a withdrawal on Picoworkers,
you must have a minimum of 5$ before your withdrawal can be placed and you actually see payment after withdrawal request within the period of 10 days.
Conclusions
According to similar web statistics,
Picoworkers ranks 13565 globally with an average monthly visit of 2 million users making it one of those fast-growing freelancing websites.
And of course when you consider any form of making a side hustle or an additional way of putting some few bucks into your pockets then Picoworkers be the right option for you.
Why not grab this opportunity and earn bucks into your pocket.
Disclaimer: this is not a get-rich-quick scheme but should be considered as a side hustle or be it an additional source of income to you for free without actually paying a penny.
Stated below are the pros and cons of Picoworkers.
You should always have in mind the following
Prons
Easy to do tasks and navigation.
If you use the link above or sign up here, you get a $2 start-up bonus.
Requires more than one payment method you can actually use to receive funds.
Amount of tasks to be completed actually depends on you.
Allows you to pick any jobs of your favorite, or within a specified price level.
It has a very low withdrawal threshold of $5.
Cons
Not a reliable way of making a living online, but should only be considered as a side hustle income.
Not a passive income streams
The higher you earn depends on the number of tasks completed and vice versa.
We have come to the concluding stages of this article,
as I promised earlier to share with you all bonus tips on how you can double your earnings using picoworkers.
In order to achieve that,
Picoworkers have this option where workers and employers like you and me can also earn double without completing any job tasks,
Which is the referrals option system.
This feature enables us to earn 5% from each deposit/task completed by those users we referred using our affiliate link given to us,
Sounds cool right?
 How To Get Your Affiliate Link On Your Picoworkers profile Dashboard
To locate your affiliate link, go to your profile dashboard and visit the refer a friend button.
you will be shown your affiliate dashboards and scroll down to the section where you can find your affiliate link as shown below,
and then we head over to the second stage of referring to earn.
How To Scale Your Earnings By Sharing Referral Links On Picoworkers
Click and copy your affiliate link which actually looks like this  https://picoworkers.com/?b=11111111,
Visit any social media platform and share with whoever is interested in making money using their phone.
When they click and register there you earn 5% from each task or deposit they made.
We have gotten to the final stage of this article,
Where I share with you some social platforms you can share your affiliate links to,
which are Facebook, Instagram, LinkedIn, and many more users spend their time on.
You want to make sure you only promote to people who are going to be interested in making money online to avoid spamming people with links,
and that can be achieved by joining Facebook groups related to making money online.
The more referrals you make, the more you earn with your referral bonus.
So start promoting and also performing some high-paid tasks and earn significantly.
Either way,
Good luck as you proceed.
Disclaimer: I earn a little commission from any payments made from any clickable links above related to what my content is all about on the same domain.
These affiliated links don't serve any additional costs to you, for further info you can check out my affiliate disclosure page.
cheers.